Home | Auto Placard | Auto Show Registration Easy Pay-Pay Pal |

Creative Machines on Wheels

&

The Centerpiece Marketplace

Creative Machines on Wheels

"Join in and enjoy

A "Unique" Experience

An Auto Show combined with The Centerpiece Marketplace - A Swap Meet Style Independent Vendor

Market

Setting

A Great Shopping and Entertaining Experience

BROUGHT TO YOU BY

Registration

This Event Is Open To The Public - All Are Welcome To Attend

Shreveport

Join us and enjoy
The Centerpiece Marketplace & Auto Show
For Additional Information Please Call:
318-603-1222
Enjoy the convenience of

Payment options in the Office of via Phone
Or
Easy Pay - "quick and easy"

Secure Payment Option

Registration- Fee $25.00 per entry

Please include your "confirmation number on your Registration From

once you have the Confirmation Number inserted on the form in the box

"authorized by"

you can submit your registration form via "Fax" with all documents Signed

Or

via e-mail

and

Sign your documents at time of check in on Show Day

Auto Show Registration

I just love vehicles ...

Register Early
Office location
Centerpiece-Presentations / Real Life Expressions LLC - 6007 Financial Plaza - Suite 714 Shreveport, LA. 71129
Mail
Centerpiece-Presentations P.O. Box 17885 Shreveport, La. 71138
Centerpiece-Presentations provides a venue for buyers and sellers to gather while engaging entertaining blends of various enjoyments,
Sellers of various consumer merchandise and Automotive Parts and Accessories, can create for themselves a great opportunity to market their goods, products and services.. Anyone wishing to sell can purchase space and present products and service they wish to market . Anyone wishing to buy simply needs to show up at 10am with some spending money and a couple hours worth of free time. All sales made are between seller and buyer only. Centerpiece-Presentations Auto Show, each entrant will have a placard, and the public may cast their votes for the vehicle of their choice in the category of their choice. , Each Participating member will represent themselves by a Placard, with Name, vehicle, Type and Class and Entry number.
No vehicles may be moved, once the show starts, No engines running, or any demonstration of Engine or Performance is allowed.
If you vehicle has moving parts, that operate during the show, you must have it roped off .. with a perimeter of _____ for the public to see around your vehicle but remain a safe distance from any moving parts and their operation. ( this must be approved for display as a moving parts, item, this must be disclosed at the entry of your vehicle, and must be inspected in it's operation prior to the shows start. if it is approved. then you, the vehicle owner. will be required to sign a release of liability of any type .that removes Centerpiece-Presentations and the Auto Show from any level, type of kind of liability.. and denote that you, the owner, assumes all liability for your vehicle, it's parts, components and any damage that is cause by the willful or unwillful acts involving your vehicle.
trash disposal is limited, so if you have a large volume of trash, you may be required to take some of it with you, if the available units won't support it)
Security is promoted and we engage to provide quality security with a combination of Shreveport Police and Private Security Firms to afford us great visibility and enhanced security performance. We want everyone to feel comfortable to have a great enjoyable experience, and engage safe and secure business activities.
Set-up starts at 7:00 AM. must be show ready 45 minutes before show opens to customers.

The Centerpiece Marketplace / Auto Show opens to the public at 10:00am and closes at 4pm.

Centerpiece-Presentations is NOT responsible for any accidents under any actions by Vendors or Show participants,

( be sure and read your agreement form and related documents )... all patrons are self responsible for the conduct and their safety and attention to safety matters.

Centerpiece-Presentations is NOT responsible for any miss-representation of any vendor or vendor products, food, or any items sold by vendors. Nor any Misrepresentations made by a Auto Show entrant relative to their Show Vehicle as entered and listed. Each Vendor is solely responsible for their products, services including any and all matter which concern their participations as a Vendor/ participant.

Independent individual may enter their vehicle - or vehicle owners who are members of clubs ;
We do not support nor provide participation to any gang affiliation or members of gangs - our events are Family Styled Events, - No Weapons, No Gang signs or symbols .
Admission is accepted by individual with full and inclusive understanding, that Centerpiece-Presentations /Real Life Expressions LLC will not be Responsibility for accident or injury, we assume no responsibility nor liability for any injury or damage incurred during the engagement with the Centerpiece Marketplace or any of the grounds and facilities associated with The Centerpiece Marketplace or it's Vendors.
Sellers can rent space from the Centerpiece-Marketplace if they wish to sell. Cost for tables is $ per table (space is limited, so don't delay in reserving a table if you wish to sell).

Sellers are welcome to sell a wide variety of products (all offerings must be legal for sale in the State of Louisiana ). See List of Banned Products
Seller Guidelines
( apply to Show Car entrants who purchase a space to sell their products
Will receive a temporary vendor seller permit at the time of payment
No rollerblades, roller skates, skate boards, bicycles or motorized scooters are allowed.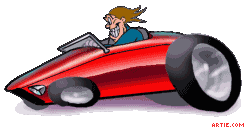 Copyright © 2008 -
Real Life Expressions LLC. All rights reserved. Text, graphics, and HTML code are protected by US and International Copyright Laws,
and may not be copied, reprinted, published, translated, or otherwise distributed by any means without explicit permission.
Centerpiece-Presentation.com / Real Life Expressions LLC